Hi there. This is "design-yah," the design entertainer.
The other day I discussed with my "design-Guru" how the Tokyo 2020 logo case could be settled and it was likely to say the reasonable conclusion came to us.
On the other hand, some medias said that Mr. Olivier Debie, the designer of the Thetre de Liege logo, and his lawyers had filed a lawsuit against IOC with a court in Belgium. Their claim is to stop using the logo because the Tokyo 2020 logo looks extremely similar to the one that M. Debie had designed.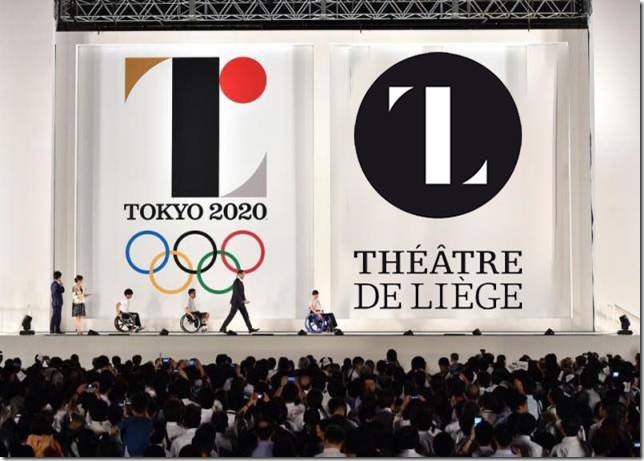 from www.facebook.com/StudioDebie/
As well as from my trial experience, I can confidently say that the case will bring little or nothing anyway, comparing the costs they will have to pay.
Executive Summary
All things considered,
#1
It should be fair and thoughtful to let the case end with like:
Record of Settlement  (or Judgment)
Dismiss the plaintiff's claim.
The defendant shall owe for legal costs on this case.
#2
And then the next issue will include how the statement above can be achieved.
I believe that the best and the most positive way to do it is to have a trial in Tokyo.
I mean, Tokyo 2020 committee should invite Mr. Debie with honor to Tokyo to have a trial,then settle the case. And the "defendant" Tokyo 2020 committee, having succeeded the status from IOC at that time, will owe for the costs of his trip to Tokyo.
And of course doing that might be rather desirable after all is settled down between Liege and IOC and/or Tokyo committee than during their negotiation process (within the legal case).
On financial matters
Actually some amount of expense would be needed, but it can be much inexpensive than as long as they have been prolonging the case, the amount how people's impressions on Tokyo 2020 logo have been damaged.
Since there are a bunch of people on Twitter who enthusiastically show their will to support Mr. Debie right now, it will be a great choice to raise some crowd fund when Tokyo starts the process.
Well, in the rest part of this post,  I will explain why and how.
Three points to make sure
To carefully consider this case, we have to make sure 3 points to have reasonable conclusions on it with:
There is no plagiarism between the 2 logos. No legal rights are violated.
There is no doubt, however, that Theatre de Liege logo had already been there when Tokyo 2020 emblem was designed.
Hence the critical point of the case becomes how Tokyo committee should show  their respects to the designer and the logo in Liege.
#1: There is no plagiarism
Basically, no plagiarism can be seen from the two logos concerned, because they are "completely different" from each other.
See the picture below: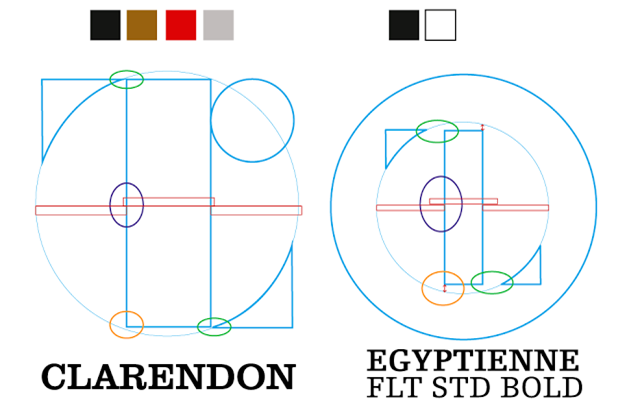 Source: Comparatif de l'idée simple|DAVID CRUNELLE(As of August 6, 2015)
Although they look similar one another, but obviously not the same.
Furthermore, only the fact that the designer(s) has(have) ever seen the similar logos before to design his/her own doesn't mean there was plagiarism.
So there will never be plagiarism between the two, even if the designer of Tokyo 2020 emblem, Mr. Kenjiro Sano reportedly, had referred the latter (Liege logo) and then designed the former.
Again, two logos completely differ from each other.
To add one thing just to be sure: since Liege logo is not registered, matters on trade marks should not be the issue.
#2: Theatre de Liege logo was already there.
Yes. Nobody objects for sure.
#3: What to do with Tokyo 2020?
As I wrote above, my opinion is that the most positive way to end the case would be to invite Mr. Debie to Tokyo not only as the plaintiff of trial but also as an honorable VIP.
Why having a Trial in Tokyo could be better?
Due to following facts and findings from my research and consideration:
Legal jurisdiction (i.e. where to have a trial) usually relies on where the defendant resides.
But reportedly Mr. Debie and his lawyers fileda suit against IOC with a court in Liege, Belgium, whereas IOC headquarters in Switzerland and Belgian courts have probably no jurisdiction in this case.
First I did not understand why; the news sounded so strange to my ears that I couldn't help asking my "design-Guru." But through some talk with him I have got a new point of view somehow.
@yashiro_with_t not even sure Debie's lawyers are hoping for a trial (hence the Belgian court). They may look for financial agreement only

— david crunelle(@davidcrunelle)Thu Aug 13 18:27:15 +0000 2015
It could be.
Filing with a Belgian court can afford more time for them to look for a financial agreement with IOC and/or Tokyo committee.
Certainly they even are not hoping for a trial.
The defendant in this case is IOC, but first of all, it can be Tokyo 2020 Committee (JOC) and/or the designer.
It is definitely obvious that there is no plagiarism in this case and the judge is likely to think so if the case opened.
Apparently Liege looks for a financial agreement.
Trials usually are subject to where the defendant resides.
It is almost true that money rules everything.
However, sending some amount of money to lawyers' bank account to drop the case sounds a bit dull. This kind of bank-to-bank story has less or nothing to make people happy.
This is why I propose "Trial in Tokyo."
Instead of a bit boring way, offering him a trip to Tokyo can not be a bad deal, I suppose.
When to do: In 2016 could be a good choice
It sounds better in 2016 to have the settlement ceremony, in the name of trial.
Since it is found that the year 2016 will become an anniversary for both countries' friendship:
In 2016, Belgium and Japan will commemorate the 150th anniversary of the establishment of diplomatic and friendship relations in the year 1866.
Source: 150 years of diplomatic relations between Belgium and Japan | Embassy of Belgium in Japan
a better place than the court
So Embassy of Belgium in Japan might be better as the place where the "trial" ceremony will be held  than the court in Tokyo.
To those who may concern
To end this post, I'd like to repeat the point of the case including row over the world.
What is the most important is how Tokyo committee will show their respects
to the logo that was already there in Liege, looking very similar
and the designer who had produced it and must have been extremely astonished the resemblance between Tokyo2020 logo and the one by him when it was first unveiled
enough to settle the case. And the essential things of this case is how much they estimate the facts above and the feelings the designer have had.
I think my proposal will take care of the designs (both Liege and Tokyo) as well as the designer. What do you think about it?
Thank you for listening to "design-yah," the design entertainer anyway.
Disclaimer
All opinions and ideas came from the point of view of the author of this post, who doesn't have to do with Mr. Olivier Debie, Studio Debie, the Tokyo2020 committee or any other organizations related to the Olympic games.